mbillionth Award 2015
Project Title
: coMix on-the-go
Organisation
: Zero-Sum Wireless Solutions India Pvt. Ltd.
Country
: INDIA
Website
:
www.zero-sum.co.in
The coMix-on-the-go is a mobile-based comic application that has been specially designed to capture the essence of comic reading. It can be downloaded from all leading OEM stores. The coMix on-thego has a wide genre of comics spread across categories such as: Action, Animation, Romance, Mythology, History, Kids, Teens, Sci- Fi, Adventure, and so on.
comix on-the-go allows users to browse and make in-app purchases from a library of 1000+ comics from popular publishers across the world. Each digital comic on the store has been legally licensed and re-produced digitally, using the 'Framer' technology. this technology provides a new immersive reading experience that allows to enjoy reading each comic in multiple modes such as Page and Frame View and experience special effects like Page and device vibrations that are embedded into each comic.
It can be downloaded from all leading oEm stores like Google Play, ioS store for iPad, Windows Store, Blackberry App World.
This content is digitized into an e-format of various sizes best suitable for mobile and tablet screens. the end users can download application, browse through a catalogue, download free comics, purchase paid comics and enjoy reading them at their leisure. All comics are priced lower than their paperback versions. A percentage of each comic sold is paid back to the publisher. this app enables all comics publishers to go digital without any upfront investment being made at their end. the app is available across all leading mobile operating systems and app stores supporting a majority of screen sizes on smartphones and tablets.
Other resources
1 coMix-on-the-go_product_overview.pptx
2. Zero-Sum-Company-Overview_finalw.pptx
Project Title
: nexGTv
Organisation
: Digivive Services Pvt. Ltd.
Country
: INDIA
Website
:
www.nexgtv.com
The nexGTv is a mobile app that brings the entire television on your mobile if you have GPRS or 3G connections. nexGTv offers more than 100 popular live channels at a click of a button, regardless of time and location. The nexGTv service has enabled users, who did not have access to television, to now view their favourite TV programs any time, anywhere.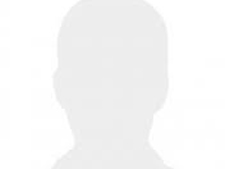 nexGtv is a mobile tV with features like class content, Replay tV, adaptive streaming and user interface. the objective of launching nexGtv was to bring one stop wireless video solution on to fastest growing screen in india and take it to the masses. Accompanied by various growth drivers like immense reduction in the tariffs of data plans and availability of low cost smart-phones and tablets, mobile entertainment is all set to reach the masses. one can enjoy benefits of movie on demand and Replay tV. it has integrated Electronic Program Guide (EPG) of one week for all channels. interactive on-screen control enables you to scroll through channels or adjust setting even while watching your show.
It offers: over 100 liVE channels ranging from national to regional in the category of entertainment, movies, news, and much more. it has partnered with content partners such as Sony bouquet, Star bouquet, times Group, turner television Network, maa Group, Raj Group, UtV movies and much more. it brings alive the concept of 'your tV your time'. library of Video-on-Demand content offers, movies, mahabharata, short movies, lifestyle, Health & Fitness.
Other resources
Project Title
: ZengaTV
Organisation
: Zenga Media Pvt Ltd
Country
: INDIA
Website
:
http://zengatv.com
It is a mobile TV app that enables one to keep in touch with Indian television video content. Zenga TV is an ad-supported mobile and web-streaming platform, which enables users to watch regular TV channels on GPRS-enabled mobile phones, anywhere, any time. It claims to have 22-23 million active users, every month.
It provides mobile and WEB tV service over low bandwidth 2.5G and now have 22 million Unique user and generate 300+ million video views. For adoption, just open the site on PC or a mobile browser and start viewing content free. the advantage is free usage of content and freedom to use it anywhere any time.
The digital streaming platform has content partnerships with the NDtV group, times television Network, BAG Network, Reliance Broadcast Network, and Raj tV Network. the company currently has 65% of market share. it has thousands of movies, Shows, tV channels and international channels as an offering giving rich experience to end user FREE of cost.
Zenga tV generally does 50-50 revenue share deals with broadcasters which means that its content costs is zilch. However, monetising content through advertisement is still not that easy a task. Zenga tV plans to play the volume game by being a free content platform. Going pay is not a good option as one has to be at the mercy of telecom operators, who dictate terms to platform owners on revenue share.
Other resources