mBillionth Awards Grand Jury 2018
Friday August 31, 2018
Venue: Facebook India, Parsvnath Capital Towers, Gole Market, New Delhi – 100001

The Grand Jury for the 9th edition of mBillionth Awards 2018 was successfully held on August 31, 2018 in New Delhi. This year, we received a total of 154 good nominations across 10 categories. The virtual Jury members managed to filter 130 valid entries to 64 for the final evaluation by the Grand Jury. A panel of 14 Jury members deliberated, voted and shortlisted the filtered nominations for Winners and Special Mentions.
The list of Winners and Special Mentions will be revealed on the stage at the 9th mBillionth Awards 2018 at The Eros Hotel, Nehru Place, New Delhi on October 03, 2018.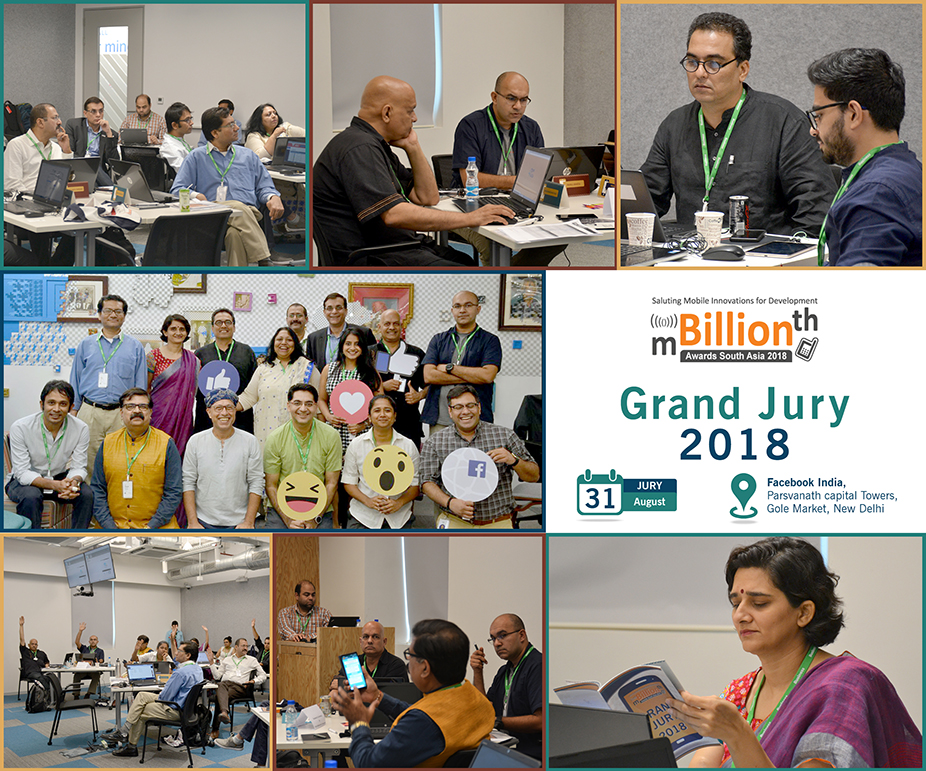 Jury Moderator
Osama Manzar
Founder & Director
Digital Empowerment Foundation
Osama Manzar is a global leader on the mission of eradicating information pov¬erty from India and global south using digital tools through Digital Empower¬ment Foundation, an organisation he founded in 2002. A British Chevening Scholar and an International Visitors Leadership Program Fellow of the US State Department, Osama is a social entrepreneur, author, columnist, impact speaker, angel investor, mentor, and sits on several government and policy committees, working in the areas of Internet access and digital inclusion. He is a Member of Advisory Board for Alliance for Affordable Internet; Member of Licensing Committee for Commu¬nity Radio in India at the Ministry of Information & Broadcasting; Member of Working Group – IT for Masses at Ministry of IT in India. He is Member of the Board at Association of Progressive Communication; World Summit Award; Ibtada; and Society for Labour & Development.
Amit Marwah
Head of Marketing and Corporate Affairs (CMO)
Nokia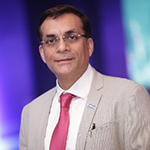 Amit Marwah heads Customer Mar¬keting and Communication for India market at Nokia and is responsible for customer and technology marketing, branding, communications, industry and analyst relations, and sustainabil¬ity including corporate social responsi¬bility. He has held several key roles at Nokia in India. As the head of End-to-End Solution sales, he led initiatives to position Nokia as an end-to end solution and technology provider and to leverage strength of Nokia's entire product and services portfolio. As the Chief Technology Officer, where he was responsible for defining technology strategy focusing on network evolution, enterprise solutions, end-to-end security and future technology like cloud 5G and IOT etc. He also represents Nokia on top¬ics related to standardisation, spectrum management, regulatory, analysist & industry engagements as one of the designated SPOC for the company.
With over 25 years of professional experience in technology, presales, sales, strategy regulatory and business management positions, Amit has in-depth understanding of global and Indian telecommunication market. He has held various technology and leadership roles in organizations like Lucent Technol¬ogies, Motorola, Huawei and Nokia.
Anir Chowdhury
Policy Advisor
Prime Minister's Office, Bangladesh

Anir Chowdhury is the Policy Advisor to UNDP and USAID-supported Ac¬cess to Information Programme, Prime Minister's Office, Bangladesh. In this capacity, he leads the formation of an innovation ecosystem in Bangladesh Civil Service through massive capacity development, policy formulation, institutional reform and a Service Innovation Fund. His work on innovation in public service has developed interesting and replicable models of service delivery decentralisation, public-private partner¬ships and transformation of a traditional bureaucracy into a forward-looking, citizen-centric service provider. Anir is a member of the Prime Minister's Na¬tional Digital Task Force, Education Minister's National ICT in Education Task Force, and Planning Minister's National Information Management Committee. In his 22 year career, he co-founded several software and service companies in the US and Bangladesh focused on enterprise management and IT strategy for Fortune 500 corporations. He also co-founded a number of non-profit or¬ganisations focused on ICT4D, e-learning and open source technologies. Anir graduated magna cum laude in Computer Science and Applied Mathematics from Brown University and did post-graduate on management, marketing and education reform in Boston University, Harvard and Columbia. His interests include co-creation of e- and m-services, crowd-sourcing, education reform, wide-scale adoption of open source and open content, public-private partner¬ships and youth development.
Anshul Tewari
Founder & Editor-in-Chief
Youth Ki Awaaz

Anshul Tewari is an Ashoka Fellow and the Founder and Editor-in-Chief of YouthKiAwaaz.com (YKA), India's largest online platform for young peo¬ple to express themselves on issues of importance. He has worked across new media and online journalism as a media entrepreneur and is a first generation entrepreneur. He also serves as a Director on the Board of Collectively, a World Economic Forum and Unilever collaborative non-profit, to help make the future better. Having started YouthKiAwaaz.com in 2008, he gained extensive experience in citi¬zen media, new media, social media and in mobilising and engaging young people in participatory and collaborative journalism to have a larger impact on a mass audience. Anshul was named a Young Innovator by the United Nations International Telecom Union for innovation in crowd sourcing, in 2012. He is currently leading the business development and strategic vision of the organisation.
Ashish Garg
Consultant at NIELIT
Ministry of Electronics & IT

Ashish is a Consultant with NIELIT, an autonomous society under the Ministry of Electronics and Information Technol¬ogy, Government of India. She has been a member of the government commit-tee on developing the vision document for Digital North East 2022, Ministry's Nodal officer on Indo-German Cooperation as well as a nominated member of the Expert Group on the new National Education Policy of India. Ashish is the Board Member at UNESCO's Open Knowledge Community and the Chairperson of the Economic Times-Future of Learning Initiative. She set up the North East Facilitation Desk in the Ministry of Electronics and Informa¬tion Technology as well as 'Discover Tomorrow', a first-of-its kind campaign to promote the 'Future of Learning' in K-12 schools. She is also one of the lead supports on 'Digital North East 2022' Ashish has created a coterie of 200 most progressive school principals across the country through face-to-face workshops. She has strong digital presence on areas of school profiling, education and adolescent issues. She also setup the Global Young Group, a pioneer in promoting high profile 'out of classroom' experiential learning opportunities for students as well as the Asia Regional Coordinator for GeSCI (founded by the UN ICT Task Force). Ashish has conceptualised, designed and led advocacy efforts towards the creation of India's first National ICT in School Education Policy document in partnership with the Ministry of HRD. She has also set up the Rajasthan Education Initiative with the Govt of Rajas¬than, the World Economic Forum and the Confederation of Indian Industries (CII). Ashish is a member of UNESCO's team for development of Teacher ICT Competency Standards for Nepal and Bhutan.
Deepak Bhardwaj
Vice President – Strategy, Investments and Corporate Affairs,
Samsung

As Vice President, Strategy, Invest¬ments and Corporate Affairs, Samsung South West Asia, Deepak Bhardwaj is responsible for strategy, investments and corporate affairs function for the region. In his previous role at Texas In¬struments, as Director, Strategy & Corporate Affairs, Deepak worked closely with the Government of India, key customers, industry & trade associations both in India and US, and universities in the area of trade, technology, policy and standards. He joined TI in 2007 after having spent over three years at Intel, where his last assignment was to serve as Intel's Director-Technology Policy & Standards. Prior to Intel, Deepak held various positions in EDS PLM. Deepak joined EDS after working for more than 12 years at Tata Motors at Jamshedpur. He was part of the core team to develop the Tata Business Excellence Model, Business Manager for ISO:9001 certification of the first manufacturing site in India, Program Manager for Tata's first SAP deploy¬ment and has won many accolades across his career spanning twenty seven years. Deepak has been on multiple government committees, particularly the Knowledge and Skills Committee of CII; Telecom Committee of CII and FICCI; Member of first Governing Council TEPC; Core Committee member of Technology Evaluation Committee of Department of Information Technolo¬gy; Spectrum Recommendation Committee of Department of Telecommuni¬cations; e-Governance Standards Committee of Department of Information Technology among others. He has also been the Technology Advisor to Chief Minister of Uttarakhand; member of Hardware Committees of MAIT and CII for Semiconductor Policy; Executive Council Member of Telecom Equipment Manufacturer's Association and various other groups and bodies.
Dipti Kumar
Director for Digital Engagement
US Consulate General Chennai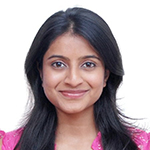 Dipti Kumar is the Director for Digital Engagement at the Chennai Consulate General. A native of Bangalore, Kar¬nataka, Dipti received her Masters' Degrees in Health and Science Re¬porting from Stony Brook University, New York, and in Television Journalism from Goldsmiths College, London. Dipti has worked as a broadcast producer and digital journalist with NDTV Hindu (Chennai), NDTV, CBS Inside Edi¬tion (New York), The International Business Times (New York), The Brooklyn Daily Eagle (New York), and Christian Broadcasting Network (CBN) (India). She has also worked as the head for broadcast and digital journalism at the National School of Journalism, Bangalore, and mentors young journalists on industry skills and research.
Durga Nandini
Senior Director for Communications & Partnerships
Change.org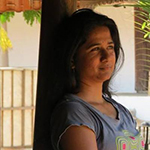 Durga Nandini is the Senior Director for Communications and Partnerships at Change.org India. She leads Change. org's work on communications for campaigns and on brand. A big part of her work is to bridge the gap between citizens and people in power. She has been responsible for profiling stories of strong citizen campaigners in the Indian and global media, and accelerating impact by working with decision makers to connect and respond to these change-makers and their campaigns. Durga has been a journalist for over a decade and has wide experience in print, news-wires and broadcast. She has been a news reporter with top Indian news outlets, delivering live reports and developing content for different news media. She set up the Communications Team at human rights organisation Amnesty International India before mov¬ing to her current role at Change.org.
Madanmohan Rao
Research Director
YourStory

Madan Rao is the Research Director of YourStory Media as well as the editor of five book series (http://amzn.to/NpHAoE). He graduated from the Indian Institute of Technology at Bombay and completed his advanced studies from University of Massachusetts at Amherst. He is M.S. in computer science and a Ph.D. in communications. He works as a consultant and author from Bangalore, in knowledge management and new media. He was formerly the Communications Director at the United Nations Inter Press Service Bureau in New York, and vice president at India World Communications in Bombay. He is the Research Projects Director of Mobile Monday and co-founder of the Bangalore K-Community. His interests include creativity, innovation, knowledge management, and digital media. Madan is also a DJ and writer on world music and jazz.
Mahesh Venkateswaran
Chief Growth Officer
Knack

Mahesh Venkateswaran is Chief Growth Officer at Knack (www.knack. it), a company that uses mobile games to understand individual talents and is used in 120+ countries around the world. Based out of Delhi, Mahesh leads growth across different geogra¬phies and verticals in the company. Prior to Knack, Mahesh spent 4.5 years in leadership roles at the National Skill Development Corporation (NSDC), a government PPP. Among other areas, he set up a programme to provide systematic support to innovative business models at NSDC. He has over a decade of experience in corporate research and consulting, rural devel¬opment, vocational training and technology adoption in limited constraint environments.
Natasha Badhwar
Independent Author & Film-maker
Natasha Badhwar is an independent film-maker, media trainer and colum¬nist. She is the author of My Daugh¬ters' Mum, a heart-warming book on essential subjects, from self-hood and faith to parenting and marriage. At its core, it is searingly personal, and yet the emotions and experiences are astonishingly universal. She writes a weekly column on relationships, family and society in Mint Lounge. Natasha began her career in broadcast journalism with NDTV as the first female vid¬eographer in news television in India. She quit 13 years later as Vice Presi¬dent, Training and Development.
Ninad Vengurlekar
Co-Founder
Utter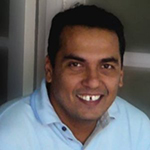 Ninad Vengurlekar is a pioneer in mobile Learning in India. He launched the world's first mobile learning product for learning English in 2009 called English Seekho. English Seekho garnered over three million paid subscribers in a short period of three years and was voted as the best mobile learning product at Meffys 2011. Ninad is currently the CEO and Co-founder of Utter, a smart phone-based chat app that teaches functional English to youngsters. Utter has reached over 6,50,000 registered users in the past eight months from India, Bangladesh and Myanmar. Ninad has over 18 years of experience in EdTech and is a Master's degree holder in Education Technology from Harvard University.
Rahul Bhatia
Journalist
Rahul Bhatia is a narrative journalist. He co-founded Peepli Project (www. peepli.org), a multimedia journalism platform for vital issues in India, and reported on land acquisition and urban development and worked there between December 2014 and March 2016 at Mumbai. Previously, he was a Producer at Yahoo where he reported on development and produced packages for a special project commissioned by Yahoo! India. Before that, he was an Associate Editor at The Caravan magazine and investigated the workings of Indian media organisations, as well as their founders or figureheads. Occasionally he also wrote about sports and infrastructure. His profile of N Srinivasan, the former cricket chief, won the sports category of the Ramnath Goenka Awards as well as the Mumbai Press Club Award.
Soumya Sarkar
Founding Editor
Village Square

Soumya Sarkar is the Managing Editor, India Climate Dialogue as well as the Founding Editor of Village Square. He was the News Editor of Mint, a sister publication of the Hindustan Times published in partnership with the Wall Street Journal. He has been working in Media and Communications for over two decades and was previously with The Times of India, The Indian Express Group, the Telegraph and the Down to Earth magazine. He has also worked as development and communications consultant with organisations like the World Bank and the Aga Khan Development Network. Besides working in the areas of environment, rural livelihoods, energy and water resources, Soumya is keenly interested in science and technology issues.
Suhel Bidani
Lead – Digital & Supply Chain
Bill & Melinda Gates Foundation

Suhel Bidani is the lead for digital/tech¬nology work in the India office of the Bill & Melinda Gates Foundation. In this role, he is responsible for the dig¬ital/technology interventions required across the foundations' programmatic work in India. Prior to joining the Gates Foundation, he served as a Partner in PwC (India) as part of the Government & Public Sector advisory practice. Before PwC, he spent nine years with Wipro Consulting Services (consulting arm of Wipro Technologies) in various roles. In his 18+ years of professional career, he has worked extensively in business and technology advisory sector across 25+ countries. A significant part of the last decade, he has spent on ICT4D in the developing countries. He has led the strategy and design work for national-level e-Government initiatives for nine countries in Asia and Af¬rica. Suhel holds a Bachelors' Degree in Commerce and an MBA in Strategy and Systems. While he has been a very successful, fast-track corporate exec¬utive, Suhel's heart lies in social development and has an amazing sense of commitment to the vision of 'all lives have equal value'.