Organiser:-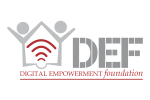 Digital Empowerment Foundation aims to connect unreached and underserved communities of India in an effort to bring them out of digital darkness and empower them with information access through last mile connectivity, digital literacy and digital interventions. With the motto to 'Inform, Communicate and Empower,' DEF aims to find sustainable ICT solutions to overcome information poverty in remote and rural locations of India. In an effort to achieve this aim, DEF has adopted a multi-stakeholder approach and a six-fold path to enable communities, governments, schools, civil society organisations and micro-enterprises to avail the benefits of the Information Age. Under this six-fold programme approach, DEF initiates projects in the areas of Access & Infrastructure; Education & Empowerment; Governance & Citizen Services; Markets & Social Enterprises; Knowledge Hub & Network; Research & Advocacy.
Associate Partner:-

The Qualcomm® Wireless Reach™ initiative brings advanced wireless technologies to under-served communities globally, improving lives with projects
that strengthen economic and social development.with a daily growing network of thought leaders,innovators, entrepreneurs, government and business representatives and young founders.
Strategic Partner:-
Mint is one of India's premium business news publications – 76% of Mint readers do not read another business paper, making Mint a critical reach vehicle for the top end audience. Mint is the clear No.2 among business papers in terms of readership. Representative of an integrated newsroom, www.livemint.com is Mint's online portal and is among the fastest growing news websites in India. Livemint provides daily national, international and business news, tracks market movements and detailed coverage of significant events. The site has evolved multimedia features like videos, podcasts and slideshows. Mint comes out with a premium weekend magazine Lounge that focuses on the lifestyle, passions and other related interests of readers. Lounge is known to avoid run on the mill stories and is immensely popular.
Institutional Partners:-
UNESCO is responsible for coordinating international cooperation in education, science, culture and communication. It strengthens the ties between nations and societies and mobilises the wider public so that each child and citizen has access to quality education, a basic human right and an indispensable prerequisite for sustainable development; they may grow and live in a cultural environment rich in diversity and dialogue, where heritage serves as a bridge between generations and people; they can fully benefit from scientific advances; and can enjoy full freedom of expression; The basis of democracy, development and human dignity.
UNESCO's messages are of increasing importance today, in a globalised world where interconnections and diversity must serve as opportunities to build peace in the minds of men and women.
The World Summit Award (WSA) is a global activity to select and promote the world's best e-Content and most innovative ICT applications. It offers a worldwide platform for all who value the creative use of ICTs and who are committed to making today's information society more inclusive. WSA was initiated by Austria in 2003 in the framework of the United Nations' World Summit on the Information Society (WSIS) and is organised by a global partner network, coordinated by the International Center for New Media. WSA partners come from governments, private sector and civil society in over 178 UN member states.
Live Streaming Partner:-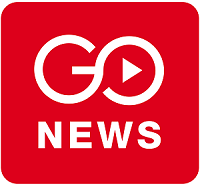 GoNews is India's first-of-its-kind app-based television news channel that delivers personalised news to viewers on their smartphones and smart TVs at a time of their choosing. The recently launched channel is collaborating with content generators in rural India to offer news and stories, not more than 90 seconds long, which often go unreported or which are not available at other commercial news outlets. The narratives are specific, crisp and compelling; and cover a wide variety of Indian and global subjects from politics to public policy; from agriculture to the arts; from technology to travel; from environment to entertainment; from economy to enrichment of life. It is also the first digital news platform in the country to adhere and abide by the self-regulatory mechanism of the News Broadcasters Association.
Event Partner:-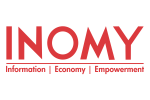 INOMY is a Media and Technology company providing services like e-content, e-learning, Documentary Film Making, Web and Online Software Development, Web Designing, Designing, Printing and content development at various levels. It was formed in 1999 to focus on the emerging new economy, information economy, and knowledge society. INOMY started with publishing e-newsletter and later expanding itself in publishing e-books, and other formal electronic.
Outreach Partner:-
Internet media is active for the last 2 decades and it is coming out in new design. In Hindi speaking states, it is in infancy stage of Internet journalism. Looking at possibilities of Internet journalism first Hindi Internet newspaper MPPost was started from 1st January, 2005.