mBillionth Awards Grand Jury 2019, Thursday, November 21, 2019
Venue: Facebook India, Parsvnath Capital Towers, Gole Market, New Delhi -110001

The Grand Jury for the 10th edition of mBillionth Awards 2019 was successfully held on November 21, 2019 in New Delhi. This year, we received a total of 216 nominations across 10 categories. The virtual Jury members managed to filter 80 valid entries for the final evaluation by the Grand Jury. A panel of 14 Jury members deliberated, voted and shortlisted the filtered nominations for Winners and Special Mentions.
The list of Winners and Special Mentions will be revealed on the stage at the 10th mBillionth Award Gala 2019 at The Eros Hotel, Nehru Place, New Delhi on February 1st, 2020.
Grand Jury photos link- https://photos.app.goo.gl/v3496JocPv2CTaj29

The session was moderated by Osama Manzar, Founder & Director of Digital Empowerment Foundation.
Osama Manzar is a global leader on the mission of eradicating information poverty from India and global south using digital tools through Digital Empowerment Foundation, an organisation he co-founded in 2002.
A British Chevening Scholar and an International Visitors Leadership Program Fellow of the US State Department, Osama is a social entrepreneur, author, columnist, impact speaker, angel investor, mentor, and sits on several government and policy committees in India and on international organisations working in the areas of Internet, access, digital inclusion and Misinformation.
Osama has instituted 10 awards for recognising digital innovations for development in South Asia. He is a Member of Advisory Board for Alliance for Affordable Internet; Member of Licensing Committee for Community Radio in India at the Ministry of Information & Broadcasting; Member of the Board at Association of Progressive Communication; World Summit Award; Ibtada; Society for Labour & Development; Barefoot College International and Sahapedia. Additionally, Osama is also on the advisory council at Missing; Protsahan; Anubandh; and Swaraj University.
Osama has travelled to more than 2,000 villages and visited over  50 countries.
Osama tweets at @osamamanzar.
Angellica Aribam
Founder, Femme First Foundation
A political activist with a deep passion for gender policy, Angellica is the former National General Secretary of Indian National Congress' National Students' Union of India.
She also appeared under Forbes India's "30 under 30" in 2017. Angellica has been working on issues of race, gender, and the democratisation of politics for more than half a decade. Hailing from Manipur, the ethnically marginalised northeastern region of India, she was motivated to get involved in politics after experiencing injustice and discrimination firsthand. She was the first student from Manipur to get elected in the Delhi University Students' Union Executive Committee. She was also a V V Engage Fellow for women political leaders at Vital Voices, an American NGO founded by Hillary Clinton. Angellica often gets featured by both, national and international media and regularly writes for The Indian Express, The Quint, The Wire amongst others. Angellica left her political career and recently founded the Femme First Foundation with the aim to amplify women leadership in politics.
Anto Philip
CEO & Co-Founder, Under25

Anto Philip co-founded a company to build a community for India's youth. Six years ago they started 'Under 25!' and since then there has been no looking back for the company which now hosts the Under 25 Summit' – India's Largest Youth Festival.
Today, the company is India's Largest Youth Community which primarily focuses on building and engaging youth culture for the largest youth population in the world.
Ujjwal Acharya
Journalist | Researcher | Activist

Ujjwal Acharya is a Kathmandu-based journalist and media researcher who focuses on digital journalism and social media. He has worked with major media houses in Nepal in capacities from cub reporter to digital editor. The co-founder of Nepal's first and hugely successful blog, he was also the founding chair of the Digital Media Committee at the Federation of Nepali Journalists (FNJ); and Center for Media Research – Nepal (CMR-Nepal). He has also worked for UNESCO Kathmandu as Communication Consultant and International Federation of Journalists as its South Asia Coordinator. An advocate for freedom of expression, media rights and internet freedom, he has conducted pioneering researches in use of social media in Nepal. At present, he is the senior research fellow at CMR-Nepal, and a PhD Scholar at Tribhuvan University.
Abhijeet Mehta
COO, Quest Alliance
Abhijeet works closely with social investors, companies, foundations and Government to bring 21st century tools and technologies for school education, youth skill development and teacher capacity building.
In his current role as COO of Quest Alliance, he fosters collaboration and partnerships with multinational companies, impact investors and foundations keen to invest in school education or youth development programs. Abhijeet's goal is to help build a world class, high-performance organisation that can achieve scale while retaining the core values of Quest.
His experience over the past 18 years spans across industries and contexts ranging from youth leadership development as part of AIESEC International in the Netherlands, supply chain and logistics with Electrolux in China, a stint working on business development and curriculum design with Unipanamericana University in Colombia and sports management with Globosport in India.
Ankit Vengurlekar
Lead PR and Communications, Xiaomi
Ankit Vengurlekar has been tracking consumer technology, the evolution of internet and apps in India for a decade and a half as a technology journalist. He now heads communications at India's biggest technology company Xiaomi.
Nazia Erum
Author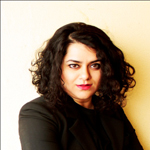 Nazia Erum is leading Media and Advocacy at Amnesty International India. Her work includes storytelling to create enabling environment for effective policy, programme and legislation. Previously, she has handled communications for the Global Fund and lead projects for development organisations including the UNDP. Nazia is also the author of the critically acclaimed book, 'Mothering a Muslim'. She was named among the Stand-out Voices for 2018 by the Telegraph and in the Women Change-makers of 2018 by Mid-Day. She has actively sought to give voice to anti-bullying campaigns as well as inter-faith harmony. Her work finds mention in the BBC, The Guardian, Le Monde and The Washington Post among other national and international media.
Sohini Bhattacharya
President & CEO, Breakthrough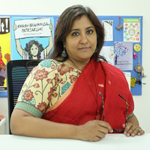 Sohini is an intrepid entrepreneur and social change enthusiast who has more than 25 years of experience in the development sector. Currently she is President & CEO at Breakthrough, a global human rights organisation working in US and India using multi-media, popular culture, leadership development and community mobilisation strategies to prevent gender-based violence.
Prior to this, Sohini had helped found an organisation working directly with grassroots communities on livelihood projects and built market-artisan interfaces.  Before joining Breakthrough, Sohini spent 10 years at Ashoka Innovators for the Public, an international organisation building an ecosystem for social entrepreneurs. She was instrumental in helping set up Asian Venture Philanthropy Network (AVPN) in India, an offshoot of EVPA in Asia. Sohini sits on the board of Dastkar and Kolkata Sanved and is a Trustee of Read India, a sister concern of Read Global, creating community-led sustainable libraries.
Rajen Varada
CEO, Open Knowledge Community  
Rajen has been an Information and Communications Technology (ICT) practitioner since 1995 and continues to be actively engaged in designing and implementing proof of concept solutions for rural development using technology and in particular ICT. He has developed solutions for health and early childhood care (Sisu Samrakshak – UNICEF), disaster (SMS4Help – Solution Exchange), district e-Governance (Parishkaram and Samadhan – government of Andhra Pradesh and West Bengal), and most recently 'Labnet' — a migrant labour tracking and services portal. He has also been involved for the past nine years in studying, evaluating and mentoring ICT innovations which impact the social sector. Rajen has been one of the thinkers behind movements like public sector software in India and supports community ownership of technology – from community radio and community TV to open source applications.
Mahesh Venkateswaran
Chief Growth Officer, Knack

Mahesh Venkateswaran is Chief Growth Officer at Knack (www.knack.it), a company that uses mobile games to understand individual talents and is used in over 120 countries. Based out of Delhi, Mahesh leads growth across different geographies and verticals in the company. Prior to Knack, Mahesh spent 4.5 years in leadership roles at the National Skill Development Corporation (NSDC), a government PPP. Among other areas, he set up a programme to provide systematic support to innovative business models at NSDC. He has over a decade of experience in corporate research and consulting, rural development, vocational training and technology adoption in limited constraint environments.
Sunil Khairnar
Founder, Indigram Group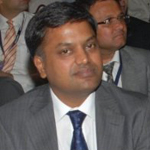 Sunil hails from Maharashtra and has been based in Delhi since 1998. He is an IIM Ahmedabad alumnus. Khairnar is the founder of the Indigram Group whose entities work across Agriculture, Incubation and Healthcare. The group entities impact the lives of more than a million farmers on an annual basis. They have created more than 2000 MSMEs and have incubated more than 200 Farmer Producer Organisations and as many as 35 startups.
V K Madhavan
Chief Executive, WaterAid India
Following a Master's in International Politics from Jawaharlal Nehru University in 1991, Madhavan commenced working with the Urmul Rural Health Research and Development Trust in Bikaner district, Rajasthan where he worked in various capacities till 1998. Subsequently, Madhavan worked with ActionAid and The Hunger Project in New Delhi following which he spent eight years working in the Kumaun region of Uttarakhand with the Central Himalayan Rural Action Group (Chirag). In his years as a development professional, Madhavan has worked on an integrated approach to rural development – community health, primary education, natural resource management, on and off-farm livelihoods and investing in young people. Prior to assuming his role as Chief Executive of WaterAid India in 2016, Madhavan was Managing Director of Skills Education Private Limited, a company that provides youth with access to information, skills and opportunities leading to employment.
Deepak Maheshwari
Director, Government Affairs –India, ASEAN & China
Deepak heads Government Affairs in India for Symantec and acts as the nodal point on policy, legislation and regulation. A seasoned public policy professional, he has a keen interest in the interplay of technological innovation with socio-economic development. An oft-invited speaker and panelist, Deepak's articles, opinions and reviews have been widely published. He is a charter member of the IEEE Experts in Technology & Policy and vice chair of BSA. He served as Elected Secretary for ISP Association of India (ISPAI) for two consecutive terms, co-founded the National Internet eXchange of India (NIXI) and helped form the Internet and Mobile Association of India (IAMAI). He has previously worked with Microsoft, MasterCard, Sify and HCL. He graduated in engineering from Indian Institute of Technology and also has a law degree.
Nathasha AR Kumar
Founder, Vajor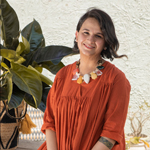 Truly living up to the words "modern bohemian", Nathasha AR Kumar is the dynamic mind behind Vajor, an experiential and lifestyle community driven brand. She started her entrepreneurial journey at the age of 17, and today has more than eight years of experience in the industry. Nathasha has bootstrapped and honed her brands to compete with big industry giants, making her ventures touch 42 million USD in yearly sales. She has laid the foundations of a global lifestyle platform for the conscious commune to enable mindful consumption, create opportunities and promote collaborations. All the while, keeping ecological and economical sustainability at the core. Natasha is also the recipient of Franchise India e-Young Entrepreneur of the Year Award.
Anubha Bhonsle
Journalist & Author
An award-winning journalist and author, Anubha has a body of work reporting on politics, conflict and gender. She has written long form narrative pieces, produced award winning documentaries for CNN-News18, New Delhi Television, The New York Times, The Wilson Centre and Women Under Siege.
In 2017-18, as an International Center for Journalists Knight Fellow, Anubha helped newsrooms amplify coverage of Gender and development issues setting up #GenderAnd at Indian Express and #Grit at The Wire.
Prior to that, Anubha  was the Executive Editor at CNN-News18 and hosted prime time shows. She has mentored teams of journalists and producers on reportage and fact checking user-generated-content.
She has won numerous awards, including the 2012 Ramnath Goenka Award for Excellence in Journalism, 2013 Chameli Devi Award for Outstanding Woman Media Person in India, Asian TV Award for Best Cross Platform Content (2010,2011 and 2012), among others. The New York Film Festival commended her 2008 documentary titled Irom Sharmila, the Iron Lady­­. She has also been a Jefferson and a Fulbright Humphrey Fellow.
Anubha is now an independent journalist and the founder of Sumud Media, a social impact media firm that aims to fill gaps of reportage and training in the media ecosystem.