mBillionth Grand Jury 2016
Saturday May 28, 2016
Venue: Sanskriti Kendra, Anandagram MG Road, New Delhi
The Grand Jury for the 7th mBillionth Awards South Asia was successfully held at Sanskriti Kendra, New Delhi, India, on May 28, 2016. This year, mBillionth set a new record with 348 nominations received across 10 categories.
There was an elaborate internal scrutiny process this year to filter only the best nominations for the Virtual Jury to take a look at. The internal scrutiny process managed to filter down the nominations to 230 valid entries for evaluation by the Virtual Jury, which then further filtered the nominations down to 69 Best Nominations for the mBillionth Grand Jury.
The mBillionth Grand Jury brought together 15 veterans and experts from various sectors, besides an observer. Together, they deliberated, debated, voted and shortlisted Winners and Special Mentions across the 10 categories. The Winners were handpicked, during a grilling day-long Jury process, based on their exceptional work in their respective fields and their impact on the masses at large.
The list of Winners and Special Mentions will be revealed on stage at the 7th mBillionth Grand Gala in New Delhi, India, on July 23, 2016.
Jury Moderator
Osama Manzar,
Founder & Director, Digital Empowerment Foundation
Osama Manzar is a social entrepreneur, author, speaker, editor, columnist and new media specialist who is spearheading the mission to overcome the information barrier between India's rural sector and the so-called developed society through Digital Empowerment Foundation (DEF), the not-for-profit organisation he founded to accomplish the mission. He is a Member of the Working Group at Internet Governance Forum of the Ministry of Communication & IT; and was a Member of Task Force on Growth of IT, ITES & Electronics HW Manufacturing Industry under the Ministry of Communication & IT.
Manoj Dawane
VP & Head of Technology, Government & Industry Relations, Sustainability & Corporate Responsibility, Ericsson India
Manoj Dawane took charge as Head of the Unit Technology, GIR (Government & Industry Relations) and Sustainability & Corporate Responsibility for India region with effect from November 11, 2013. In his current role, Manoj is expected to establish a stronger industry position for Ericsson and to sharpen technology leadership area. He is a part of the region's core leadership team. Prior to this role, Manoj was Head of Engagement Practices within Region India whereby he was responsible for solutions for all customer requirements for Region India. Solution areas involved were Mobile Broadband, Fixed Broadband and IP, Operating Support Systems (OSS) & Business Support Systems (BSS), Mobile Commerce, Managed Services (Network and IT), TV & Media Applications. Before joining Ericsson, Manoj was the Chief Executive Officer and Board Member of Mauj Mobile – wireless division of People Group. As CEO, Manoj led the Mauj Mobile team on their strategic growth path, both in domestic and international markets, addressing telecom operators, media companies, agencies and brands as primary customers. Manoj is recognised expert on the subjects of Technology, MVAS and Marketing in Telecom and has been a member of various industry bodies in India.
Rajat Mukarji
Chief Corporate Affairs Officer Idea Cellular Ltd
Mr. Rajat K. Mukarji serves as the Chief Corporate Affairs Officer of Idea Cellular Limited. Mr. Mukarji joined Idea Cellular Limited in January 1996 with 22 years of experience. Prior to joining Idea Cellular Limited, Mr. Mukarji had worked with Triune International Delhi, Jumbo Electronics Co. Ltd. (Dubai), Cear's International Company Limited (Hong Kong), Almana Trading Company (Saudi Arabia), Niky Tasha (India) Limited and The Raymond Woolen Mills Ltd. He is a history graduate from St. Stephen's College, Delhi, and holds a Diploma in International Marketing Management.
Preeti Sinha
Senior President & Global Convenor – YES INSTITUTE
Ms. Preeti Sinha is the Senior President & Global Convenor of YES Institute; a practicing think tank at YES Bank. YES Institute is one of the leading private sector global think-tank based in Delhi, with a mission to catalyze private capital into development and growth of India
Prior to this appointment, she was the Chief Performance Management Partner in the Delivery and Performance Office at the African Development Bank (AfDB), leading multilateral development bank for Africa. She was engaged in increasing the delivery of the business pipeline at the AfDB and achievement of its institutional commitments and initiatives.
She has worked extensively on financing for development under Resource Mobilization and Strategy Development in over 4 continents –Asia, North America, Europe and Africa. With over 25 years of global experience, she leads the YES Institute in New Delhi. She was Project Director for an extensive period for the Financing for Development (FfD) Initiative at the World Economic Forum in Geneva and Davos, Switzerland. She has prior experience of over 15 years in investment banking for HSBC, Rabobank, Lehman Brothers and JP Morgan in London, Hong Kong, Mumbai and New York.
Preeti has an Executive Education degree from the Harvard Kennedy School of Government. She achieved a Masters degree in Global Leadership from the World Economic Forum.
Rajiv Mishra
Vice President & Head Corporate Communication, Media, CSR and Spokesperson
Samsung  – South West Asia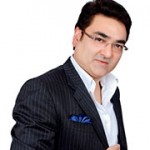 Rajiv Mishra joined Samsung in August 2014. Rajiv's career spans over 22 years during which he has held several key positions. Prior to joining Samsung, he was the Chief Executive Officer of Lok Sabha TV. In this role, he led the overall functions of the channel including marketing, sales, distribution, producing, hosting and telecasting a complete array of programmes of general interest on issues relating to democracy, governance, social, economic and constitutional issues as well as citizens' concerns. He has worked for leading media companies like the Hindustan Times, Star TV, TV Asia of USA, BAG Films & Media. He is also the nominated Member of various media advisory bodies in various ministries of the Indian government. Mr. Mishra is the founder and first President of Association of Radio Operators for India (AROI) and the Association of Regional Television Broadcasters of India (ARTBI). He has also recently been nominated as member, expert committee of Information & Broadcasting Ministry to develop papers on copyright issues. Mr. Mishra holds a Masters degree in Broadcasting from IAB, Montreux in Switzerland and an MBA in Media Management from MCNY, USA.
Manju Dhasmana
Director, Community Affairs, Microsoft India
Manju Dhasmana is Director – Community Affairs at Microsoft India, where she drives Microsoft Philanthropies mandate of digital inclusion, from digital skills training to help youth get jobs and start businesses, to educating the next generation of innovators through greater access to computer science education for all youth. She also leads the portfolio of partnerships with nonprofits/NGOs to deliver the benefit of technology to the underserved communities. In her role, she has the privilege to work on Microsoft's vibrant employee engagement program which supports more than 100 NGOs through financial and time contribution match. Manju has over 18 years' experience to build and deliver strategic CSR programs aligned to national and local priorities, design and implement sustainable community development programs in collaboration with multiple stakeholders. In 2009, she joined Microsoft from United Nations Development Programme (UNDP) and was with Oxfam GB before that. With her diverse experience of working with corporates, nonprofits, bilaterals and government, she is a firm believer in the power of public – private partnership for inclusive growth.
Md. Forhad Uddin 
Head of Social Services Innovation, Dnet
Md. Forhad Uddin is an Impact Research and Social Service Innovation Expert. He has more than 10 years of experience and specialisation in impact methodologies, R&D, learning studies and monitoring & evaluation of social services in the areas of access to information, women, livelihood, health care, education, social accountability and child protection. Throughout his career, he has been involved with different forms of evaluation studies, action research and service design for communities in the area of ICT4D. Besides Impact arena, his competencies and contributions can also be observed in the way he designs and strategises different social service solutions. He has been a core Dnet member since 2004 and has also worked for Plan International at Bangladesh Country Office during 2012-2013.
Lokesh Mehra 
Director – Education Services, Symantec Software Solutions Pvt. Ltd.
Lokesh leads Education Services for Symantec, a global leader in security, storage and systems management solutions and is charting out the skills development strategy in cyber security and incident response management.
As the Director- Education Advocacy at Microsoft Corporation, he was responsible for managing strategic relationships with MHRD, Institutional Bodies, Policy led engagements and Skill development initiatives. Lokesh initiated academic incubators across technical institutes in the form of Microsoft Innovation Centres and also ran Professional Development programs namely Shiksha for K12 and Saksham for Higher Education, in collaboration with various State Governments and Universities.
Prior to Microsoft he worked as the Regional Manager – Corporate Responsibility for the South Asia Region at Cisco and was spearheading and driving Cisco's education charter in both the philanthropic and commercial markets & was responsible for plotting the company's strategy for Corporate Affairs and aligning Asia Pacific and global programs for the benefit of the region.
By profession an Electronics Engineering graduate and an MBA, Lokesh has over 25 years of experience in the IT industry covering Sales, Channel Development, CSR, Education, Training, Marketing and Product Management and has had stints with other major companies like Intel, NIIT, Benchmark Microsystems.
Rajen Varada
Co-Founder & Director, Technology for the People (TFTP)
Rajen Varada has been an ICT practitioner since 1995 and continues to be actively engaged in designing and implementing proof of concept solutions for rural development using technology and, in particular, ICT. He has developed solutions for health and early childhood care: (Sisu Samrakshak UNICEF), Disaster: (SMS4help – Solution Exchange), District e-Governance: (Parishkaram & Samadhan – Govt of AP & West Bengal) and most recently 'Labnet' a migrant labour tracking and services portal. He is actively involved for the past nine years in study, evaluation, and mentoring ICT innovations which impact the social sector. Mr. Varada has been one of the thinkers behind movements like public sector software in India and actively supports community ownership of technology – from community radio, community TV to open source applications.
Mahesh Venkateswaran
Principal – Industry Partnerships and STEPPP Program
National Skill Development Corporation
Mahesh Venkateswaran works with the National Skill Development Corporation (NSDC), part of the Government's Skill India mission. He leads industry partnerships to strengthen the ecosystem through greenfield/brownfield projects across various sectors and mobilize CSR contributions for skill development projects. He also setup and led the Innovation fund focused on early stage funding for entities addressing skill development challenges until recently.
Prior to joining NSDC, Mahesh led a 400+ strong team working on integrated rural development projects and social enterprises focused on employment, agriculture and dairy sector based in Jharkhand. An engineer from the 2001 batch of Vellore Institute of Technology, he has a master's degree from the US and worked in research and consulting till 2009.
Meeta Sengupta
Founder, Centre for Education Strategy
Meeta Sengupta is a writer, advisor and speaker on topics of education and skills. She works to build bridges between policy, research and practice by creating platforms for sharing. She writes a number of columns and blogs (including in the Times of India, The Daily Pioneer and Forbes, among others) where she shares ideas and solutions with the education community. Ms. Sengupta is a Fellow of the Salzburg Global Seminar.
Anirban Mukerji
Senior Manager, Wireless Reach, Qualcomm
Anirban Mukerji is Senior Manager within Qualcomm's Government Affairs department. Based in New Delhi, he manages Qualcomm's Wireless Reach™ initiatives in India and South Asia. Qualcomm believes access to 3G and next-generation mobile technologies can improve people's lives. Qualcomm's Wireless Reach initiative is a strategic programme that brings wireless technology to underserved communities globally. An ICT4D professional, Mr. Mukerji has  worked on numerous e-Governance projects like Urban Property Records Project for Karnataka and the e-District Project for the Government of India.
Rahul Bhatia
Narrative journalist
Rahul Bhatia is a narrative journalist. He co-founded Peepli Project (www.peepli.org), a multimedia journalism platform for vital issues in India, and reported on land acquisition and urban development and worked there between December 2014 – March 2016 at Mumbai
Previously he was a Producer at Yahoo where he reported on development and produced packages for a special project commissioned by Yahoo! India.
Before that he was an Associate Editor at The Caravan magazine as one of the staff writers and investigated the workings of Indian media organisations, as well as their founders or figureheads. Occasionally he also wrote about sports and infrastructure. His profile of N Srinivasan, the former cricket chief, won the sports category of the Ramnath Goenka Awards as well as the Mumbai Press Club Awards.
Manisha Singh
CSR and Communications, India Market, Nokia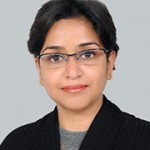 Manisha is a communication professional with 17+ years of experience, and a recent convert to CSR and Sustainability. She is presently responsible for CSR and Communication at Nokia India which is committed to community and sustainability across education, environment as well as supporting communities in building resilience against disasters. In her present role, she is exploring how technology, particularly telecommunication technology, can enable and deliver enduring social impact. Prior to Nokia, Manisha has worked with various multi-nationals across different industries – Samsung, Philips, HCL Technologies, – building and enhancing Corporate Reputation.
He was also an Assistant editor of Open Magazine where he wrote about media and entertainment. Mr. Bhatia was also a Reporter at Mint and covered the media beat. He had also worked at Tehelka & CricInfo and was a Art Director at Enterprise Nexus.
Raheel Khursheed
Head of News, Politics & Govt. at Twitter India
Raheel Khursheed is currently leading the News, Politics & Govt, Govt Tech & Disaster Response & Faith verticals at Twitter India. He was with Change.org and worked as a Freelance/Independent Journalist also. He lives in New Delhi, India and is from Anantnag, Jammu&Kashmir.
At Twitter he develops best practices and new story formats, and drive adoption by news, government, political users, leading strategies that scale up Twitter's reach and impact with news, government, political users of Twitter. He also leads the development of civic tech product's that help govt's do their job better – in emergencies and non-emergencies.
Previously he was working as the Director of Communications, India at Change.org, the world's largest petition platform. There he was in charge of formulation and execution of communication strategy around India-based, India relevant global campaigns on Change.org and the overall buildup of the Change.org brand in India.
Mr. Khursheed has over six years of experience as a cross platform journalist & story teller, working in & writing for & producing for outlets like Vice, PBS, ProPublica, CNN-IBN, Times Now, BBC-PRI, The Atlantic Monthly and a host of publications across the world.
As a Development Practitioner, he had worked with Mercy Corps International, executing a highly successful Participatory Planning Youth Leadership Project in Kashmir.
Nasr ul Hadi
ICFJ-Knight International Journalism Fellow, India
An ICFJ Knight Fellow, Nasr ul Hadi works with media and news-related organisations in India to develop and expand the use of news technologies and improve access to quality information. Hadi has a wide range of experience in journalism, from print and radio to television and photojournalism, and has used his extensive skill set to create an effective and efficient editorial workflow for newsrooms in the subcontinent. Prior to his fellowship, Hadi worked as a consultant for several digital media companies, where he developed strategies for data-led news planning, construction, presentation and distribution. He also taught digital media courses at the Adianta School in New Delhi.
Shri Rajesh Verma
Former Secretary, Information Technology, Government of Sikkim
He has extensively trekked in Sikkim and has written the best selling guide book on Sikkim. He has also authored books on Ham Radio and E governance.His articles on travel and social issues have appear in many publications including inflight airline magazines. He is presently the Working President of National Association for the Blind, Sikkim Branch and also member of various other organisations dealing in disabilities. His current area of interest is to use ICT tools for the general benefit of the citizens especially the disabled with an aim to make them employable. His other focus area is management of Electronic-Waste.