Government & Citizen Engagement

| services | open data | democratic participation|
This category honours applications/services which empower citizens and better serve public service clients; foster quality and efficiency in information exchange and communication services in governmental and public administrative processes; and strengthen participation of citizens in decision making by promoting an information-rich society. Nominations may include applications that help strengthen formulation of public policies and increase transparency and public participation in the processes of governance and administration.
Early Stage Projects
[Started after 01 January, 2019]
 Early stage means the digital interventions which have just been launched and are potentially very exciting. mBillionth Award would like to recognise such initiatives in this fast growing segment. We want to tap such initiatives early on. So we are inviting all those entrepreneurs who are dreaming big and want the wider world to take note of their thought processes. It is a new category which has been created keeping in mind the fast growing start-up space.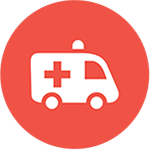 Health & Well Being

| medical care | sport | lifestyle|
This category welcomes products/projects which use mobile solutions aimed at resolving individual and public health issues, thereby bringing about development of a mobile-based health care system. Nominations may include applications that enable delivery of mobile-based health care and/or health awareness services. The basic purpose of these innovative applications should be to meet the health care needs of citizens and patients, and support health care professionals and health care providers.
Culture & Tourism

| heritage | travel | subcultures|
This category recognises the use of mobile applications that seek to promote and conserve culture and heritage in such fields as literature, music, visual or performing arts, design, architecture and crafts, among others. Nominations may include applications that enable easy access to related information and services such as real-time travel booking, location and transport information, and also those that enhance intermodal use of public transport, support orientation in cities and the countryside, allow the hospitality industry to better serve customers, and provide navigation-based content.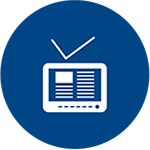 Media & Entertainment

| News & journalism | entertainment | Games|
This category recognises the use of mobile applications which use creative ways to spread the right message to the right people, ensure accessibility and encourage expression of alternative voices and use of alternative media .The category also encourages the use of mobile applications that enable delivery of entertainment products and services, offer users an opportunity to enjoy the linguistic and cultural diversity available around the world, support and promote the transition from one-way to two-way communication; provide a platform for interactive entertainment for single to multiple players, and enable synergy between analogue and digital platforms.
Business & Commerce

| innovative services | security | finance | marketing|
This category seeks to identify and compliment mobile applications that support optimisation of business processes; create new m-Commerce business models in business-to-business and business-to-consumers areas; promote Internet security and other related topics; support small and medium enterprises in such areas as sales and marketing, operations, HR management and financial management. Nominations may also include those applications that seek to enhance socio-economic inclusion and financial security.
Learning & Education

| knowledge | science | skills|
This category recognises the use of mobile applications that empower the education sector and serve the needs of learners to acquire knowledge and skills. The aim is to identify and honour applications that try to transform schools, universities and other educational institutions through interactive, personalised and distributed learning resources; address the learning needs of all, and create active e-Learning communities. Nominations may also include solutions for corporate training as well as lifelong learning or making science accessible to citizens.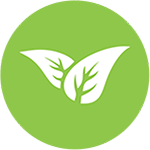 Agriculture & Environment

| climate | sustainable resources | green energy|
Under this rubric, nominations are invited for mobile applications that help farmers improve agricultural productivity or secure better crop prices or better returns on investment through access to information on new technologies and best practices, basic financial services, new markets and market prices. Moreover, nominations will also be accepted for those applications that prove mobile phones can play a huge role in responsible dissemination of information about environmental matters.  The applications that seek to promote the important issues of the environment and supporting the "greening" of societies and economies for sustainable ways of living will also be invited.
Inclusion & Empowerment

| diversity | gender | justice | human rights | accessibility|
This section tries to discover and acclaim mobile applications that help bridge the digital divide and content gap between technologically empowered and technologically excluded communities such as those living in rural and remote areas or underserved urban areas through multimedia and rich content, thereby strengthening the social, economic and political participation of such information-dark individuals and groups in the information society. This category will look into various initiatives which directly target the lives, works, needs and socio-economic well-being of women and persons with disabilities.
Smart Settlements & Urbanization
| mobility |productive work | sustainable living|
This category recognises the use of mobile applications that support mobility, crowdsourcing urban data and sharing information, sustainable living applications, smart cities and work environment applications.