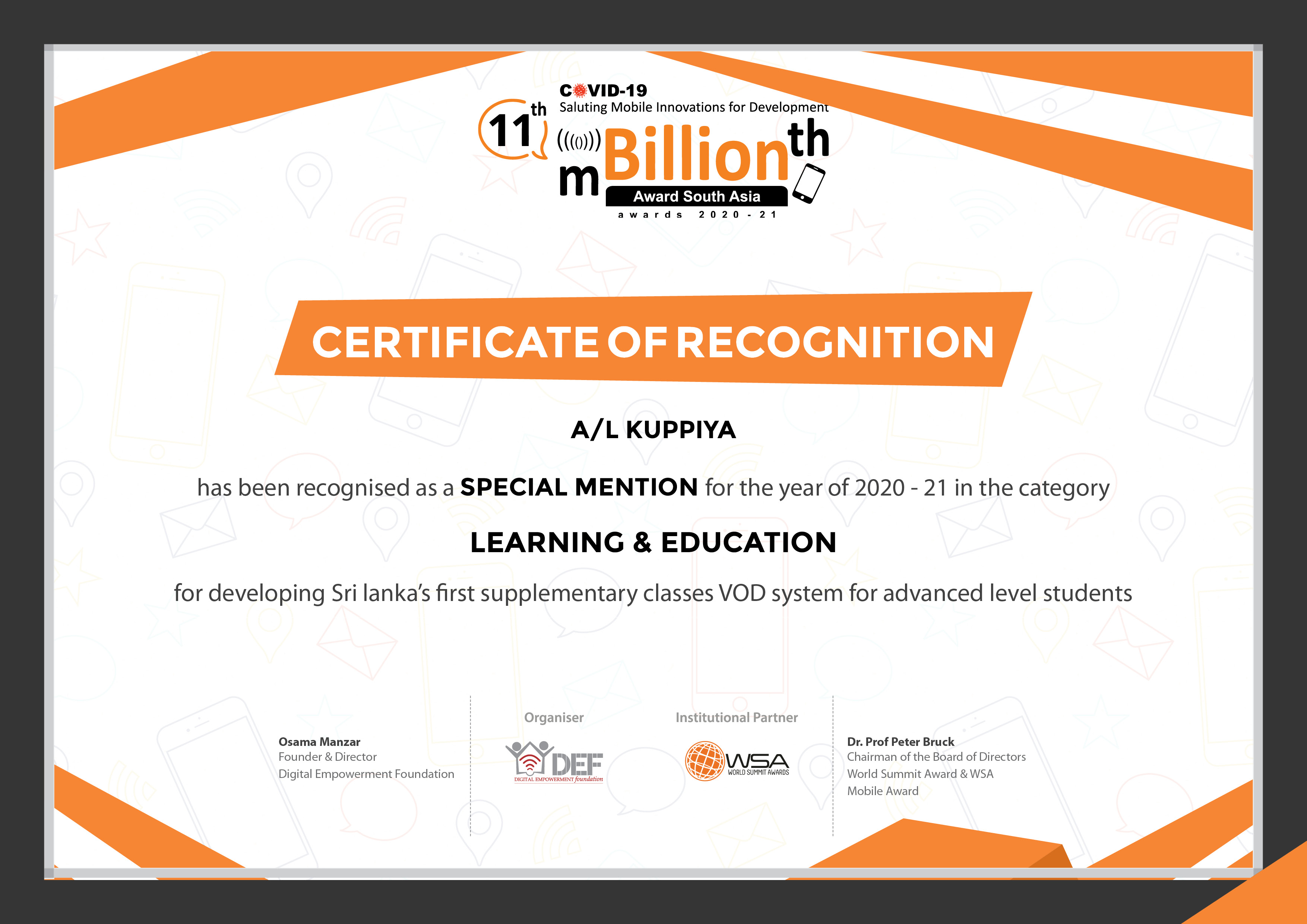 Initiative Name: A/L Kuppiya
Organization: Crayons education Pvt Ltd
Website: www.alkuppiya.lk
App Link: https://bit.ly/35ap52Q
Location: Malabe, Sri Lanka
A/L Kuppiya is a supplementary class video-on-demand EOD system for advanced level students of Sri Lanka. By giving access to video lessons anytime — anywhere of highly recognised tutors available, the web and mobile-based application allow access to 21 core subjects streams of advanced level. Further, the division of teachers is based upon four categories: grade 12th, grade 13th, revision and practical, all compiled by the video editing team, verified by teachers, and published on A/L Kuppiya.
Crayons Education invited partnership with Sri Lanka largest communication and internet provider — Sri Lanka Telecom(SLT) as A/L Kupiiya is the one of a kind of platform maintaining quality.