mbillionth Award 2015
Project Title
: www.redBus.in
Organisation
: Pilani Soft Labs Pvt. Ltd.
Country
: INDIA
Website
:
www.redBus.in
RedBus.in started online ticketing for bus journey through website. Gradually the customers got possibility to have RedBus.in mobile app using, which one can book their next bus journey tickets and also present the tickets in the form of mTicket at the time of boarding the bus. RedBus.in has logged more than 150 million bus journeys so far.
RedBus, also known as redBus.in, is india's biggest online bus ticketing company. the website has custom-built inventory management software that aggregates inventory from over 800 operators in real-time. Pilani Soft labs Pvt. ltd has 3 products – redBus.in for customers to book tickets online and SeatSeller for bus agents and BoSS for bus operators to show and access the bus inventory and sell their tickets. on redBus.in all the seat inventory along desired routes are brought together for the customer to book. it also helps bus operators operate new routes; helps increase market size.
www.redBus.in has been operational for over six year. Website uses ASP.NEt technology and is backed by a transaction backend written in Java. the company also sells tickets through offline outlets. it has offices in Ahmedabad, Bangalore, Chennai, Coimbatore, Delhi, Hyderabad, mumbai, Pune, Vijayawada and Visakhapatnam. Small and large operators now have access to powerful distribution network comprising of 1000s of travels agents and millions of direct customers on internet and mobile.
Prior to redBus, one could only book through a local bus ticket booking agent, and travelers cold not have full visibility of all tickets available in the market, due to which they could not book tickets on desired dates and routes, and operators would have to ply buses with some unoccupied seats.
Other resources
Project Title
: Olacabs
Organisation
: Olacabs
Country
: INDIA
Website
:
www.olacabs.com
OlaCabs is a supplier of car rentals and point-to-point cab services in India. It aims to leverage technology to bring about efficiency and a seamless customer experience to the car rental and cab industry. OlaCab mobile app has an inbuilt feature that identifies the customer's location through GPS, and the same is then forwarded to the nearest driver.
olacabs integrates car transportation into a technology platform, ensuring convenient, transparent and quick service fulfillment for the customer. the customer can simply click on the button pick- me-up to book the nearest olacab. No address detail needs to be fed. App has the inbuilt feature to identify the customer's location through GPS and the same is forwarded to the nearest driver. once booked, the app displays the details of the allotted cab to customers (including the distance of the cab from the customer and expected time taken to reach the customer location) instantly and customers can track the particular cab on a map in his cellphone till it reaches his location.
With the built in GPS system at the driver's end and location sharing, the driver reaches the pick-up point on his own and gives the customer a call. these apps directly impact all stakeholders in an offline industry.
With indian customers having faced repeated instances of missing cabs due to dropping of their booking by the cab company, call centre troubles, problems with the cab or traffic woes, the apps aim to place real time information and control in the hands of the customers, thereby removing uncertainty and anxiety regarding whether the cab they have booked will reach them and be on time. the Blackberry version of the app will be launched soon. the App can be downloaded from ioS and Google App store from any smart phone.
Other resources
Project Title
: SmartShehar
Organisation
: SmartShehar
Country
: India
Website
:
http://smartshehar.com
SmartShehar, in association with MESN (Mumbai Environmental Social Network), is a social enterprise that has been building smartphone mobile applications for the common man, to make a users' life easier in the city. For example, SmartShehar mobile app gives users timetables of trains and buses running to their destination, with details!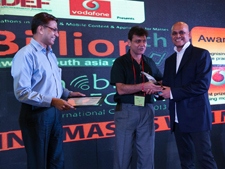 SmartShehar train app gives the users timetables of trains running to their destination with details such as how many cars a train has and whether it's fast or slow. SmartShehar Bus app suggests where traveller can change buses or catch a bus at a stop closer to his starting point that's better connected to the destination. SmartShehar Auto taxi app is to help calculate taxi and auto fares so that the travellers know when they are being ripped off by an unscrupulous cabbie or autowallah. It does this by using user phone's GPS-based location.
Features of these three apps:
1) A Bus App which helps navigate the public Best Bus system for mumbai.
2) mumbai trains app helps navigate the local trains, find the smartest route to reach your destination with the level of detail of platform number and fares.
3) Auto taxi app that works like auto-taxi meter using GPS and store your trip details for complaint. it also has a web version for bus/train for non-android users: http://smartshehar.com/busapp/ ; http://smartshehar.com/trainapp/ All these apps are location based/world class/intelligent apps designed to help you navigate smartly using mumbai transit.
Other resources
smartshehar-make-your-city-mobile.pptx